A spot comprised of real people, real places, customer testimonials created to promote the 40th anniversary of Toyota in Switzerland.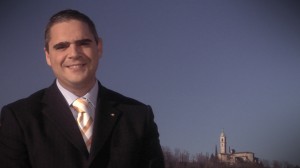 A different spot was produced for each linguistic region: German, French and Italian-speaking Switzerland.
This version, for Italian speaking Switzerland, was shot in Switzerland's popular vacation destination: Canton Ticino, the sunniest part of Switzerland, and the only Italian speaking Canton.